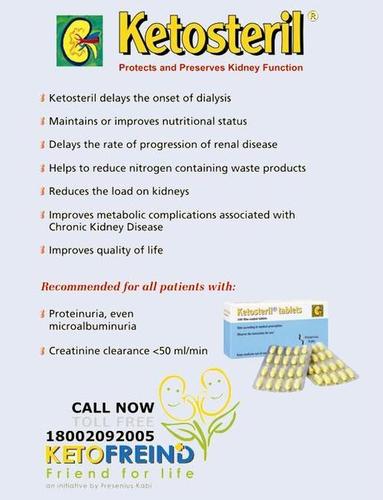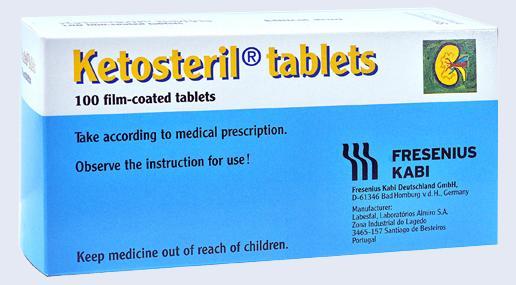 Product Description
Contents :
ketosteril tab: isoleucine . 67 mg, leucine 101 mg, phenylalanine 68 mg, valine 86 mg, methionine 59 mg, l-lysine 105 mg, l-threonine 53 mg, l-tryptophan 23 mg, l-histidine 38 mg, l-tyrosine 30 mg, nitrogen 36 mg.
Indications
Causes nitrogen recycling in the body and reduces nitrogen load on the kidneys, disease, relieves uraemic symptoms, improves metabolic complications associated with ckd and also maintains nutritional status. Indications & dosage: for all ckd and diabetic nephropathy patients with proteinuria, creatininie clearance less than 50ml/min
Dosage : 1 tab/5kg bw /day.
Enter Buying Requirement Details